Montréal and québec
Groupe Newtown is hiring!
Are you…
Looking for exciting challenges and great working conditions?
Are you…
Punctual, resourceful, autonomous, and in good physical shape? Do you have a strong sense of responsibility? We'd love to meet you!
We are currently seeking traffic controllers to work outdoors in various weather conditions.

Choose a top employer and find work in your region in no time! You will be assigned to various contracts that meet your expectations and correspond to your skills, talents, and abilities.
Working for us means:
Working at Groupe Newtown means choosing an employer that has your well-being at heart each and every day!

Weekly pay

Excellent working conditions

Freedom to choose your schedule(day, evening, night, weekdays, and weekends)

Part-time or full-time, temporary or permanent employment

Clothing provided for all seasons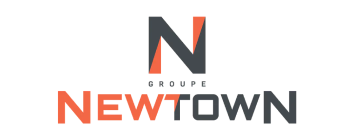 Want to find your next position quickly and be part of a young and energetic team?
Apply today for the Construction flagger position
Would you like to receive our latest news and personalized advices?

Subscribe now to our newsletter!