Montréal and Québec
Groupe Newtown is hiring!
Are you…
Looking for exciting challenges and great working conditions?
Are you…
Punctual, resourceful, autonomous, and in good physical shape? Do you have a strong sense of responsibility? We'd love to meet you!
We are currently seeking CCQ labourers

Choose a top employer and find work in your region in no time! You will be assigned to various contracts that meet your expectations and correspond to your skills, talents, and abilities.
Working for us means:
Working at Groupe Newtown means choosing an employer who wants you to feel good every day!

Weekly pay

Excellent working conditions

Freedom to choose your schedule (day, evening, night, weekdays, and weekends)

Part-time or full-time, temporary or permanent employment

CCQ competency certificate

ASP health and safety card

All other competency cards are an asset



All other training is an asset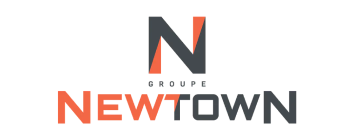 Want to find your next construction position and be part of a young and energetic team?
Apply now for the Labourer position